Last month marked the sixth anniversary of the activation of Segregated Witness (SegWit), underscoring the importance of open-source software and the value of running your own Bitcoin node. To honor this historic date, we are using this quarter's update to take an in-depth look at a few of our own open-source Bitcoin products and the progress made in their development over the past three months.
Among the highlights, we cover the Blockstream Jade and its evolution into a versatile tool to protect online security. Elsewhere, we highlight our new partnership with ZeroSync to bring much lower bandwidth full node sync via Blockstream Satellite. We also share updates on a range of other Blockstream-led open-source projects under development set to play a key role in the open infrastructure that will underlie a hyperbitcoinized future.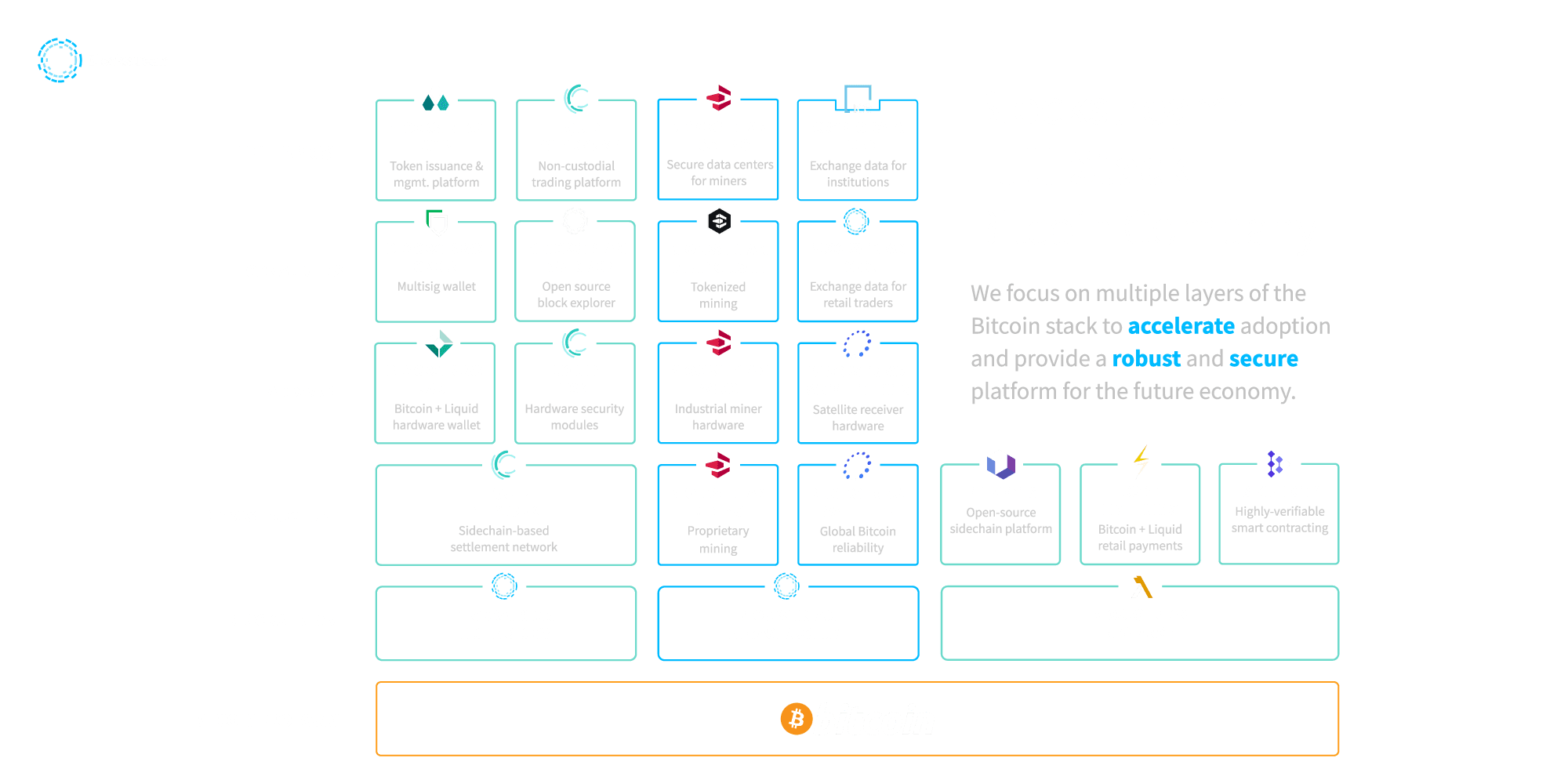 Jade's Best Quarter Yet
Our open-source hardware wallet, Blockstream Jade, enjoyed record-breaking sales in the first half of the year, increasing YoY by over 700%. A major factor in its increased popularity has undoubtedly been the addition of its new fully air-gapped workflows and SeedQR support, as well as quality of life improvements with the Green companion app. We have also made strides to ensure Jade is more accessible by expanding our popular Jade resellers and affiliate programs and our presence in online retail stores. We now have 30 official Jade resellers worldwide, from Europe to Vietnam, making it easier for Bitcoiners to purchase Jade locally and save on shipping costs and time.
As noted in our Q1 report, the team has much more planned in terms of features and performance improvements. Jade initiated Liquid swaps for trustless trading, Miniscript and Taproot support for improved privacy and security, and an Umbrel app for creating your own blind oracle, are all slated for release in the second half of 2023. We are also revamping the setup and onboarding process for users by providing more detailed instructional inserts and an all-new online portal for a more user-friendly experience.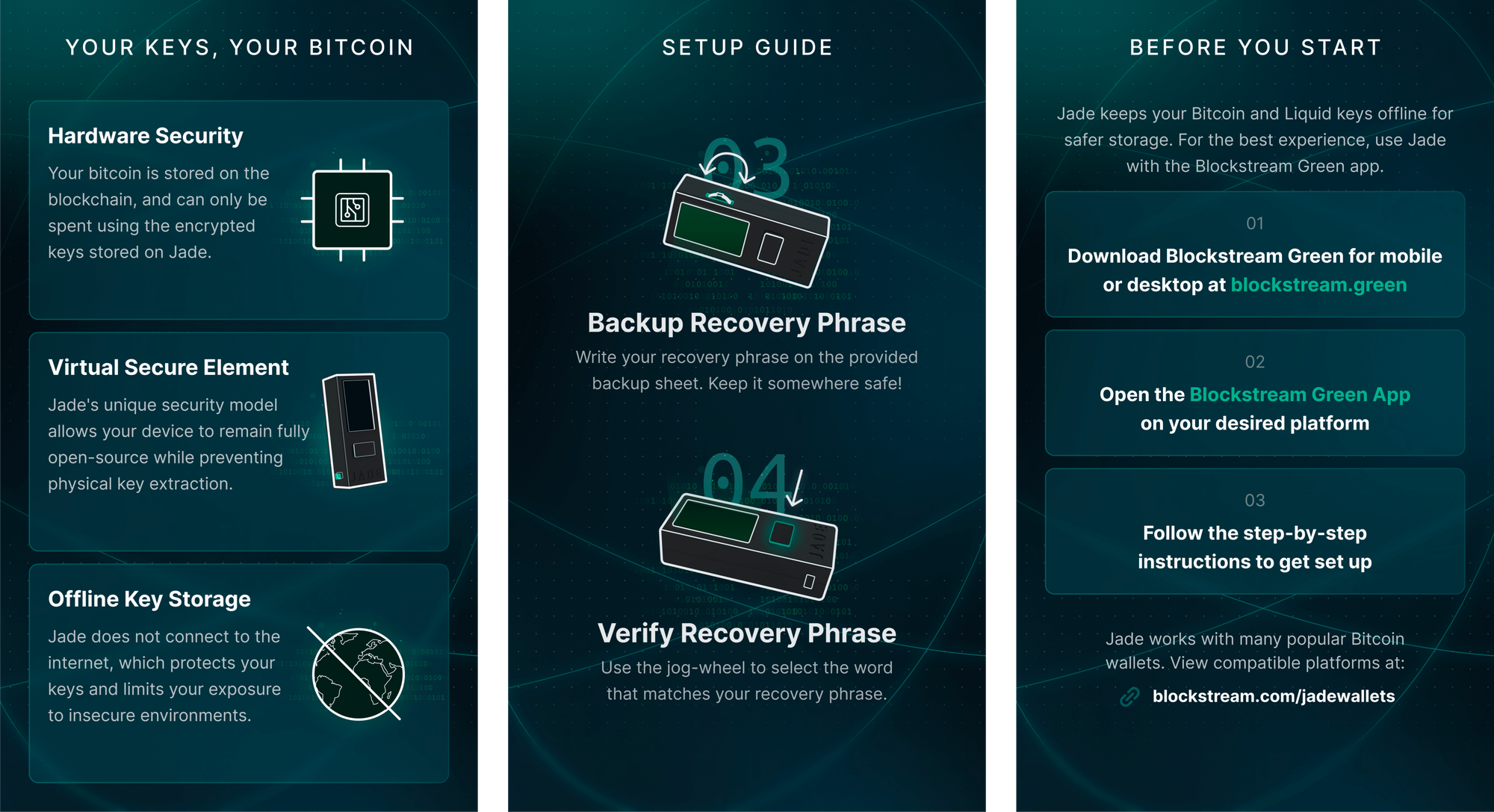 Another one of Jade's recent developments has been its evolution into a cypherpunk multi-tool for increased online security.
Jade can produce time-based one-time passwords (TOTPs) for platforms that require two-factor authentication (2FA), similar to apps like Google Authenticator. This feature allows users to have more control over their personal data and provides better security than a regular authenticator app. The secret is kept offline, like your mnemonic, and you receive an extra layer of protection with Jade's passphrase.
We also added the option to transform the Jade device into a Bitcoin miner. This feature, which is more recreational than a serious avenue for mining bitcoin, offers an educational way to explore the mechanics of mining. The function does not require a wallet to be set up or accessed and can easily be reversible if one decides to switch back to using Jade purely as a hardware signing device.
If fortune favors, any mined bitcoin will automatically be sent to an address pre-specified by the user. Moreover, users can learn about mining with real-time insights into metrics like the current block height and the device's hashrate, reducing the learning curve for newcomers in the mining space.

Integrating Lightning into Green
After unveiling an all-new redesigned Blockstream Green wallet in Q1, we shifted focus to Green's much-anticipated Lightning integration via our on-demand node service, Greenlight. This will establish Blockstream Green as the first in-market wallet to enable non-custodial payments across Bitcoin and its leading layer-2 solutions, the Liquid and Lightning networks. The feature is undergoing testing in closed beta, and we expect a public beta by the end of September.
Greenlight simplifies the integration process through a simple, programmable API. This provides enterprises the flexibility to use their own LSP or transition to self-hosted infrastructure. Another unique advantage of Greenlight is it mitigates the risk and regulatory overhead associated with custody by delegating it to users. Under Greenlight, users hold their own private keys, which never leave their devices, while we handle node operations and maintenance on our end.
Christian Decker, the lead engineer for Greenlight, explains the inner workings of the infrastructure:
"There are two domains of control in Greenlight: the user and Blockstream. Any number of clients from the user domain can connect to a single node on the Blockstream domain. The node running on Blockstream's infrastructure receives commands, computes the state changes, and then reaches out to the signer, which is solely under the user's control, to have it check and sign off on the changes. The result is a non-custodial, on-demand Lightning node where your keys are stored on your device and never touch our infrastructure."
Scaling Access to Bitcoin with Blockstream Satellite
During the second quarter, we partnered with Swiss-based ZeroSync to work towards broadcasting zero-knowledge proofs (ZKPs) over the Blockstream Satellite. The use of ZKP systems like STARKs would make Bitcoin node synchronization near instant for a fraction of the memory overhead, allowing for greater accessibility and lower hardware requirements to validate the mainchain. This essentially would enable users to run a Bitcoin full node with far less bandwidth, exponentially growing the number of Bitcoin nodes in operation for further decentralization of the network.
On the Blockstream Talk podcast, we spoke with Robin Linus and Lucas George of ZeroSync in length about the far-reaching implications of ZKPs on Blockstream Satellite. Users in emerging economies or rural communities without internet infrastructure would greatly benefit. A member of the community with access to the Blockstream Satellite could act as a hub, resharing and broadcasting the chain proof to establish a kind of subnetwork for Bitcoin. This would give other members of the community near-instant access to the Bitcoin blockchain using low-end hardware like a local network-connected phone or even a web browser.
Aside from lowering the barrier of entry to run your own Bitcoin node, ZKPs on Blockstream Satellite allow for greater cross-chain interoperability and redundancy. This means someone could verify Bitcoin transactions with other blockchains using the chain proof.

The first experimental broadcast is anticipated on Blockstream Satellite by year-end.
Expanding the Liquid Federation
As the technical providers of the Liquid Network, we are vested in seeing the network reach its full potential to bring trust-minimized financial markets and applications to Bitcoin. Encouraging further decentralization of Liquid's federated consensus and governance models is an important part of this strategy, as seen with last year's deployment of DynaFed and the proliferation of the Federation's membership. Another aspect is the maintenance and upkeep of Liquid's three governance boards.
In April, the Liquid Federation concluded its yearly board elections, comprising three distinct boards tasked with various responsibilities vital to its governance structure:
Membership Board: Entrusted with crafting the guidelines for member inclusion or exclusion based on comprehensive assessments and recommendations.
Oversight Board: Responsible for devising internal rules and procedures for committee organization and management, along with monitoring network status.
Technology Board: Collaborates with Blockstream to craft a technical strategy that addresses the needs of Liquid members and users.

We are optimistic about another productive year for Liquid with the newly elected board members, improving the user experience of network participants, and advancing Bitcoin's financial layer.
In June, the Federation welcomed six new members—Bcademy, Boltz Exchange, Equitas Foundation, JAN3, MAVEN, and Mifiel. This recent addition expands the Federation's network to a total of 67 members, encompassing key exchanges, wallet providers, and infrastructure firms in the Bitcoin ecosystem. These partnerships are anticipated to diversify the global member base and usher in new opportunities for Liquid users.
More recently, the Federation announced the open-source release of Liquid's functionary code, fulfilling a long-standing goal. The new code allows anyone to audit the Watchmen and Blocksigner code and create their own Liquid-like network with features like Confidential Transactions and digital asset issuance.
Although Liquid's underlying codebase, Elements, has always been open-source, the additional functionary code release represents an important milestone for Liquid and greater transparency in its ongoing development.
Inaugural Media Briefing
Blockstream's CFO Erik Svenson and CPO Jeff Boortz led our first-ever media briefing, during which they shared updates on our product suite and discussed the company's major milestones. The hour-long online event was attended by several high-profile media outlets, including Fortune, Bloomberg, and Politico. Blockstream CEO Dr. Adam Back also answered questions from journalists during the Q&A segment. He discussed self-custody best practices and shared his perspective on the SEC's recent actions regarding altcoins as unregistered securities, as well as the potential long-term impact on Bitcoin.
During the briefing, we provided a sneak preview of the highly anticipated Cyberhornet—a modular Bitcoin miner designed to be scalable and suitable for enterprise use. The Cyberhornet marks our entry into the Bitcoin mining hardware sector, which began with our acquisition of Israeli mining manufacturer, Spondoolies, in 2021. We will release further details of the Cyberhornet's build and mining capabilities later this year, with a commercial launch planned for Q3 2024.
Please refer to our press release for more information on the Cyberhornet and other announcements made at the media briefing.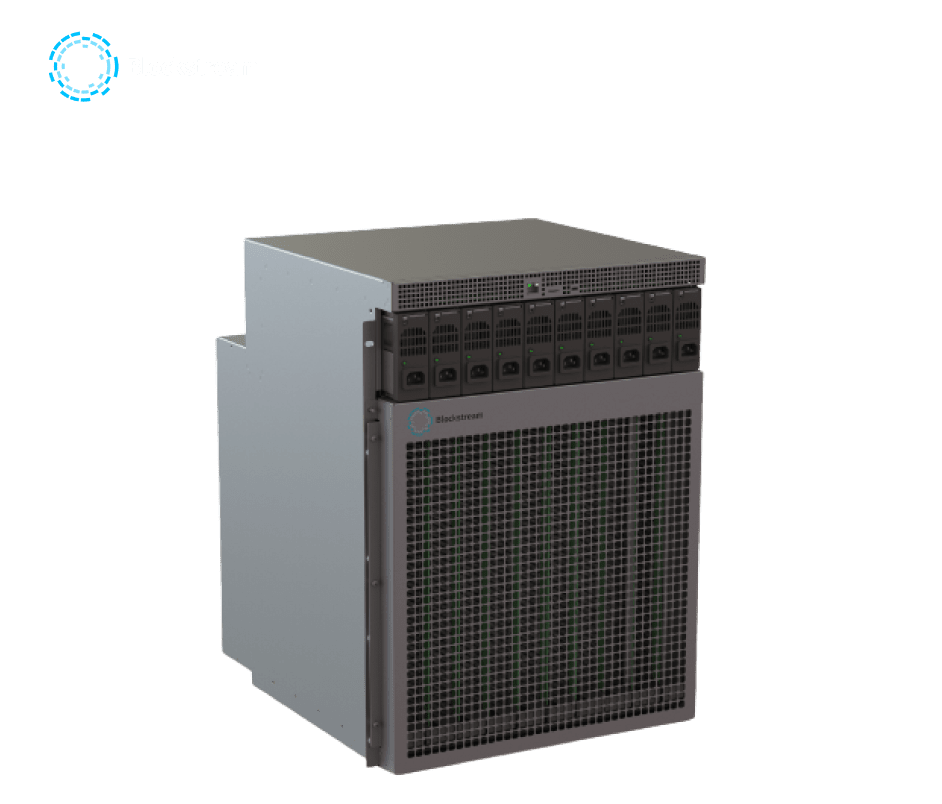 Connecting with Blockstream
If you or your organization are interested in exploring opportunities for collaboration with Blockstream or considering the integration of one of our technologies into your operations, we encourage you to connect with our team through one of the product pages on the main Blockstream site.
For further updates, you can follow us on Twitter @Blockstream, and join the conversation in our Finance, Green, Jade, Lightning, Liquid, and Satellite Telegram channels and the new Build On L2 community platform.