Blockstream is excited to announce the addition of ten new members to the Liquid Network's federation:
Wiz
With these new additions, Liquid now includes a total membership of 45 exchanges and financial institutions. The latest new Liquid members mark the first cohort of new members onboarded by the Liquid Membership Board, following its establishment in October 2019.
The Benefits of Liquid Membership
By joining as members, the companies listed above gain access to some key features and responsibilities. Members contribute to the Liquid Network's management, handling the addition of new members and providing input on the development of new features to keep pace with market demands. Members also benefit from the ability to peg-out bitcoin to their own cold wallet and provide exchange service to their users. A peg-out is the process by which Liquid Bitcoins are transferred back to the Bitcoin mainchain from the Liquid sidechain. Any Liquid user can initiate a peg-in.
Join the Federation
Any exchange, trading desk, or financial institution is invited to join the Liquid Network. Visit the Liquid Network website and submit an application via the Become a Member button.
Moar Liquid Integrations!
Some of the new members have already completed Liquid integrations:
Other new members have integrations launching soon:
Ledger: bringing Liquid asset support to the Ledger hardware wallets and Ledger Vault.
ListedReserve: launching a Liquid-based Australian dollar stablecoin.
DVChain, MerklePro, and Point95: integrating with a Liquid-based settlement platform that is under development in Japan.
L-BTC Overtakes Public Lightning Liquidity
The increased business interest has followed rapidly increasing liquidity on the Liquid Network, with over 952 BTC and $16 million in Tether (USDt) held on the network at the time of writing. This now surpasses the current liquidity held by all Lightning Network public channels (924 BTC), although this is to be expected given that Liquid is intended for high-value trading transactions, while Lightning is intended for lower-value consumer transactions.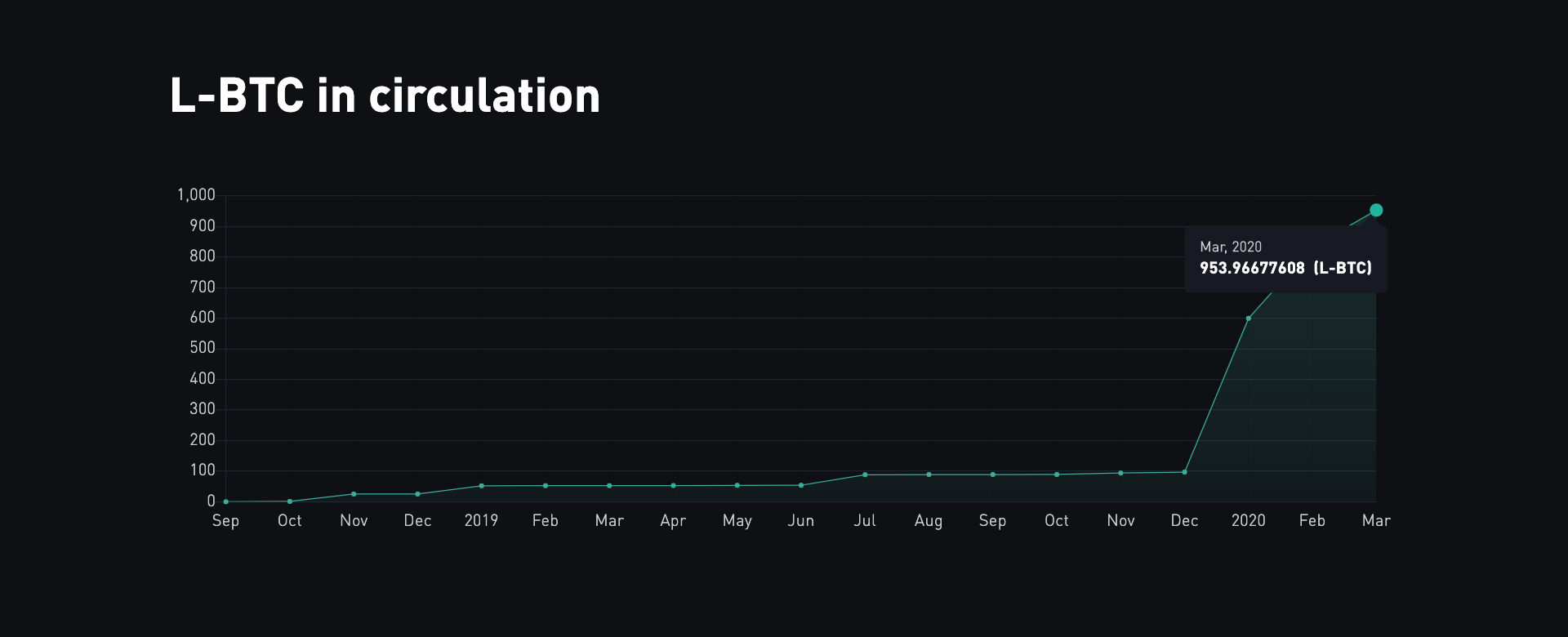 View real-time updates for L-BTC liquidity on the Liquid Network website.
Start Using Liquid Now
US-based users can start testing Liquid right now by purchasing some L-BTC on Liquid.net with Apple Pay or debit card, thanks to an integration with new member Wyre. Non-US users can check out L-BTC markets available on Bitfinex, BTSE, Sideshift AI, Hodl Hodl, and a range of other integrations. Before acquiring L-BTC, be sure to install Blockstream Green for the safe storage of your Liquid assets.