We are excited to announce that the Liquid Network is now live. As the world's first production Bitcoin sidechain, the Liquid Network provides fast, secure, and confidential transactions to address the needs of exchanges, brokers, market makers, and financial institutions around the world.
The Liquid blockchain went live with the first block generated on September 27, 2018 at 1:29 UTC. 23 of the cryptocurrency industry's biggest players participated in the launch as Liquid members, including Altonomy, Atlantic Financial, Bitbank, Bitfinex, Bitmax, BitMEX, Bitso, BTCBOX, BTSE, Buull Exchange, DGroup, Coinone, Crypto Garage, GOPAX (operated by Streami), Korbit, L2B Global, OKCoin, The Rock Trading, SIX Digital Exchange, Unocoin, Xapo, XBTO, and Zaif. Together, these members comprise the Liquid Network, ensuring users' assets are protected through a geographically diverse network with no single point of failure.
Liquid is an innovative sidechain built on the Bitcoin network, facilitating faster bitcoin transactions between businesses and individuals, while enabling extended functionality. Some of the features of Liquid include:
Liquid's native Liquid Bitcoin (L-BTC) asset is backed by a two-way peg to Bitcoin (BTC) and can be redeemed at any time, providing institutions and end users with a secure and rapid way to transfer bitcoin between members with full settlement in two minutes.
Liquid's Issued Assets brings bitcoin-like features to traditional assets, such as tokenized fiat, digital reward points, and attested assets (e.g. gold coins), removing the need for dedicated blockchains or wallet software.
Blockstream's Confidential Transaction technology ensures that the amount and asset type transferred are known only to the transacting parties, enhancing the privacy of both L-BTC and Issued Asset transactions.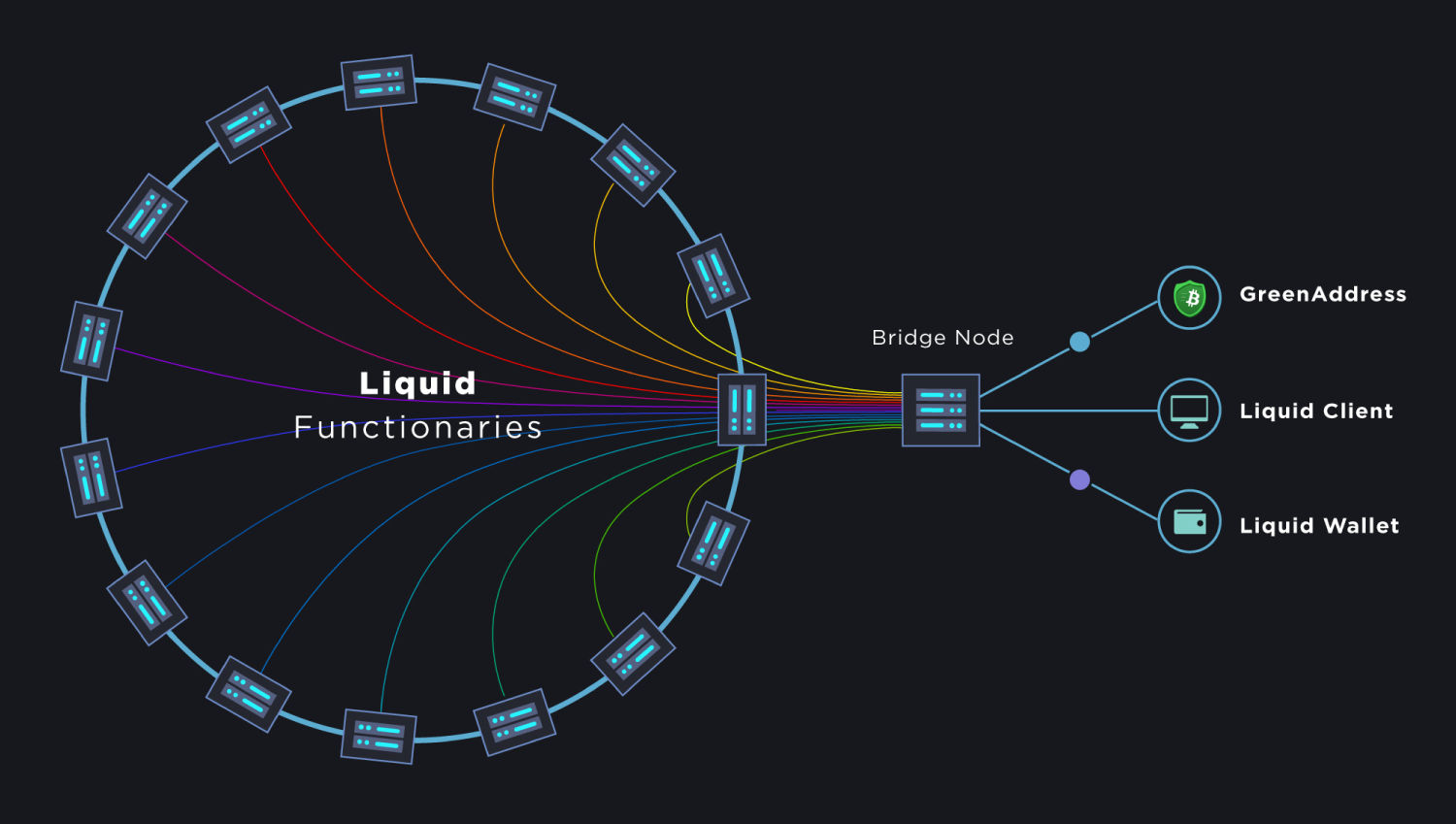 The success of the launch is the result of coordinated efforts of the Liquid Network's members and represents just the beginning, with numerous features and applications in the works to expand participation. These features include GreenAddress wallet integration, an all-new open-source Liquid Wallet client, and plans for third-party hardware wallet support from Ledger and Trezor.
In addition to the enhancements to Bitcoin's functionality, the launch of the Liquid Network marks the beginning of a new era of digital asset issuance and transacting by enabling the tokenization of fiat, gold, securities, and even other new crypto assets – all with Bitcoin at the center.
If you would like to learn more about the Liquid Network and how it works, please visit here or read the FAQ page.