At Blockstream, we believe Bitcoin, through its proof of work (PoW) algorithm, can actually accelerate renewable energy adoption. Our new service, Blockstream Energy, uses Bitcoin mining to deliver scalable energy demand to power generation projects, increasing efficiency and improving the economics of renewable projects around the world.
With Blockstream Energy's Modular Mining Units (MMUs) installed on site, energy producers can dynamically deliver power to the grid, the Bitcoin network, or a mix of both, with power allocated automatically according to daily or seasonal fluctuations in demand from the grid. In turn, this accelerates ROI on renewable energy investments and incentivizes further investment in renewable sourced Bitcoin and alternative energy use in general.
Unlocking Energy with the Blockstream Modular Mining Unit
At the heart of Blockstream Energy are the Blockstream Modular Mining Units (MMUs)—self-contained and remotely operated Bitcoin mining facilities. Blockstream MMUs are deployed to energy production sites to enable highly scalable and dynamically adjustable energy demand. They are completely plug-and-play and their ISO-compliant dimensions make them easy to ship to or between energy production sites.
Once on site, MMUs can fill a variety of roles for energy producers, including optimizing energy utilization, balancing electric grids, and improving carbon trading strategies.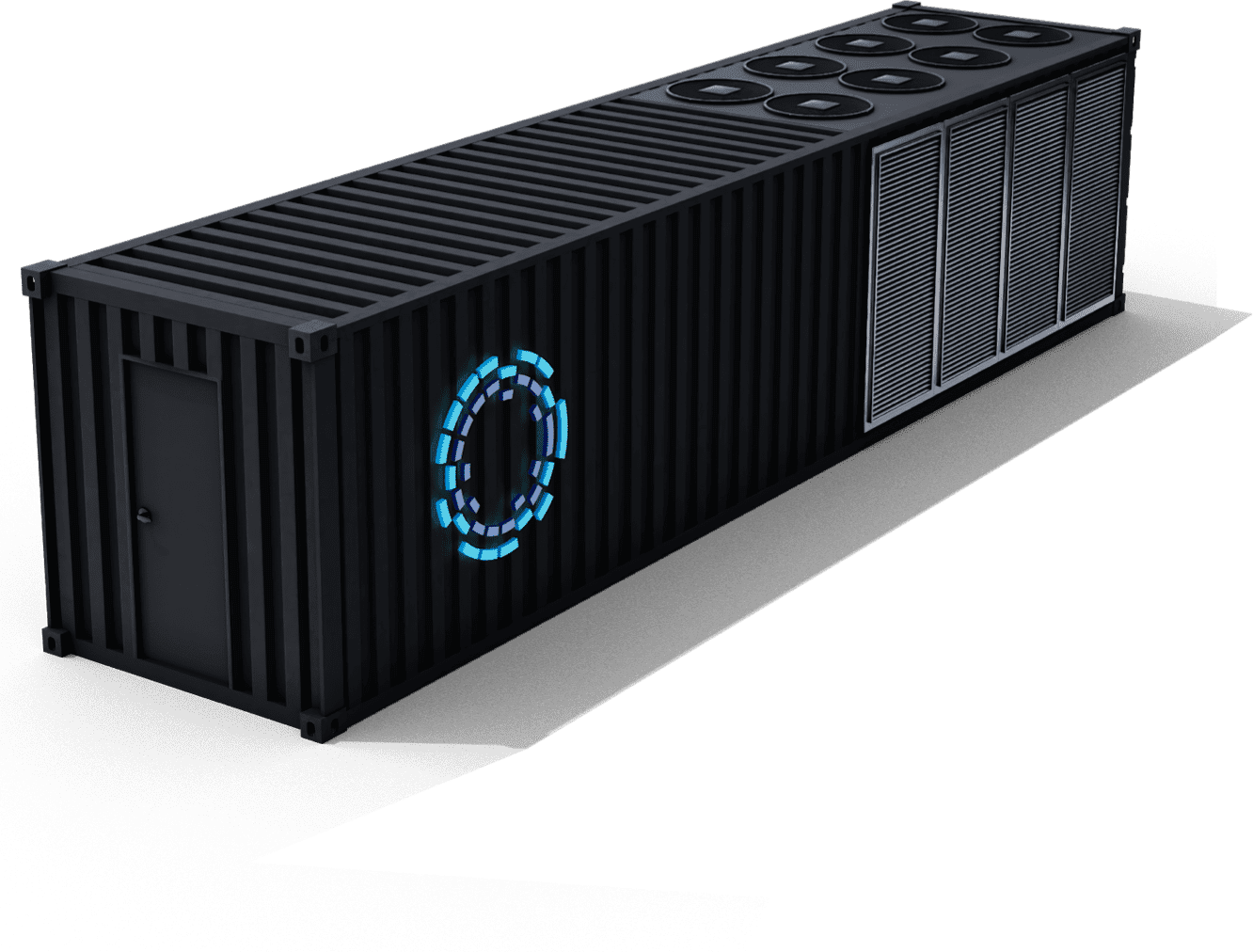 Going Where No Mine Has Gone Before
With worldwide coverage, the Blockstream Satellite network ensures we can connect, operate, and manage MMUs regardless of how remote the energy site may be. This global capability enables energy producers to tap previously unviable hydro and solar hotspots as well as utilize excess energy at sites isolated from civilian or commercial power infrastructure. By monetizing previously stranded or otherwise wasted energy, Blockstream Energy maximizes ROI for energy producers and enables renewable energy generation facilities to be located in optimal locations.
Partner with Blockstream Mining
Through our Blockstream Mining partnerships, we're making tremendous strides in addressing the concern over energy use in Bitcoin mining. Whether it's working with energy leaders to pursue alternative energy mining or providing mining colocation services at our facilities that use a majority of non-fossil energy sources, we are committed to making Bitcoin mining cleaner and more efficient.
If you would like to learn more about how you can integrate Bitcoin mining into your energy business, visit our newly redesigned Blockstream Mining page and get in touch with our team.