Setting up a Bitcoin mine is no easy task. Aspiring miners face many challenges, including gaining access to low-cost energy sources, building specialized facilities, procuring ASICs, and ongoing maintenance.
Blockstream Mining eliminated many of these challenges by providing an end-to-end Bitcoin mining colocation service that has helped many institutions get their Bitcoin mines online as quickly and painlessly as possible. And today, we're taking this one step further with the launch of the Blockstream Mining Note, a security token that expands exposure to Bitcoin mining to even more investors.
Bitcoin Mining in a Tradable Token
The BMN provides non-US qualified investors access to hashrate generated at Blockstream's mining facilities. Bitcoin mined by the BMN is held in cold storage before being delivered to the final token holders at the end of its three-year term.
By packaging mining in a tradable token, the BMN allows investors more flexibility than a traditional investment in physical mining infrastructure—investors can more easily adjust their exposure to Bitcoin mining by trading the BMN on secondary markets (subject to market liquidity).
By expanding investor participation in Bitcoin's proof-of-work, the BMN also strengthens Bitcoin's security and censorship resistance. It's a win-win for investors and the broader network.
Gold-Standard Mining Facilities
Blockstream's mining facilities are currently located in Georgia, USA, and Quebec, Canada. With our facilities' advanced power, cooling, and air filtration infrastructure, live performance reporting, and tight on-site security, Blockstream is the only mining colocation provider that can meet the largest financial institutions' requirements worldwide.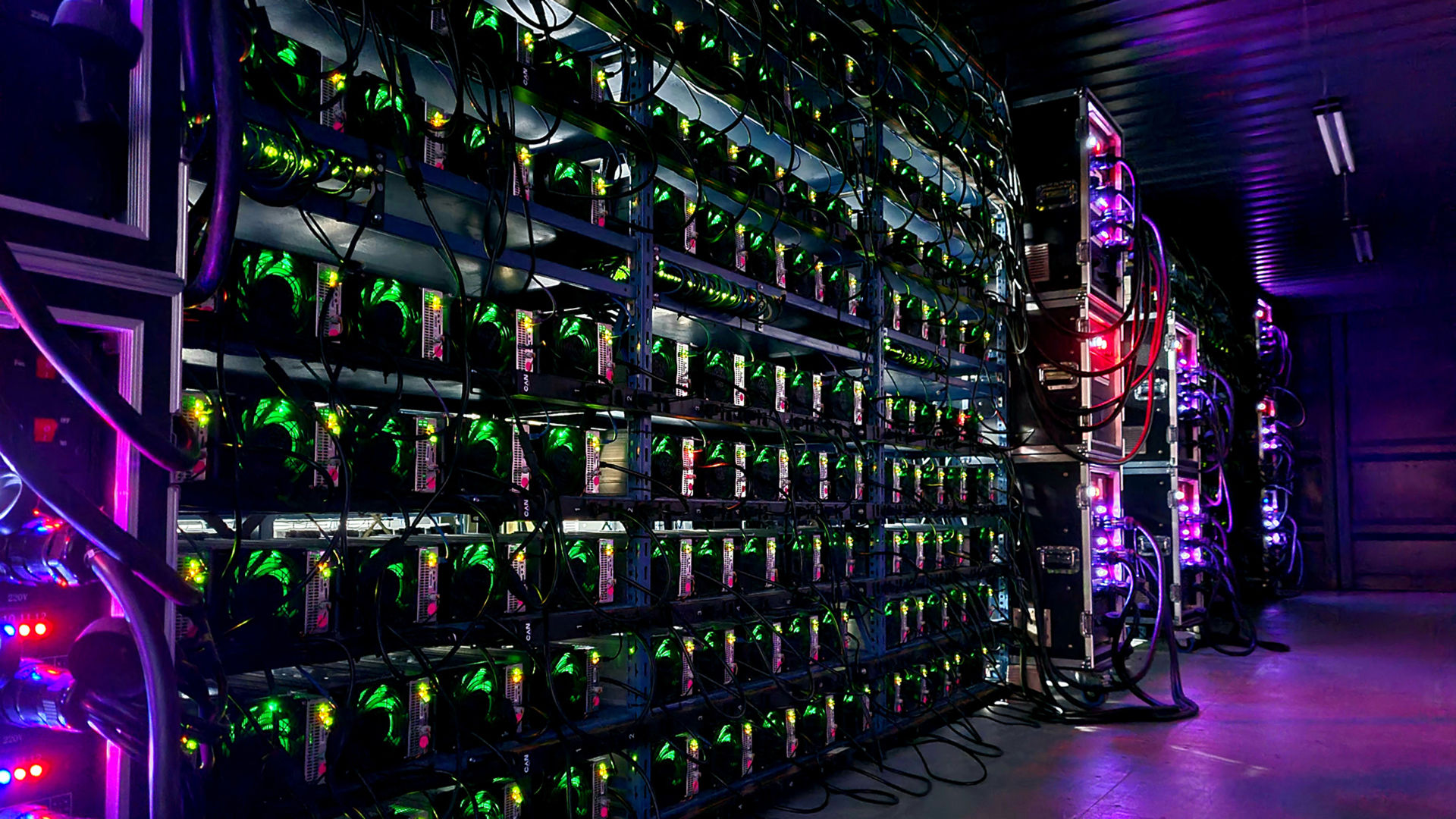 First Tranche On Sale from April 7th
The first €12.5 million (~$15 million) tranche is confirmed to go on sale on April 7th, 2021, with a 36-month term from the commencement of the BMN mining operations. The offering is open to non-US qualified investors with a minimum investment of approximately €200,000 (~$240,000), or the equivalent in Bitcoin (BTC), Liquid Bitcoin (L-BTC), or Tether (USDt).
We plan to launch the BMN mining operations by July 9th, 2021. Subsequent tranches are expected to be issued from mid 2021Q3 on a monthly basis for the following 12 months for a total of €85 million ($100 million), subject to market pricing.
After the initial investment, the BMN will be tradeable with other eligible investors down to 0.01 denominations through private OTC.
Learn More on STOKR
Our partner STOKR, the EU's pioneering digital investment marketplace for alternative assets, will host the BMN security token offering. To gain access to the BMN security token offering and for regular updates, eligible investors can register on STOKR's site.
The information above has been prepared solely for informational purposes only. It is not an offer to buy or sell or a solicitation of an offer to buy or sell any securities. Full terms and conditions are available on STOKR.
We will never reach out directly to investors through social media or instant messaging. If you receive any messages from someone claiming to be from Blockstream and offering mining investments, report them to us through the Blockstream Scam DB.