We are pleased to announce that Phase 2 coverage of the Blockstream Satellite network is now live.
Previously covering North and South America, Europe, and Africa, the addition of the Asia-Pacific region to Blockstream Satellite brings free access to some of the most populous regions of the world.
In addition to the Phase 2 expansion, we're also excited to reveal the Blockstream Satellite API, a groundbreaking new broadcast service coming in January 2019. The Satellite API empowers users to access the Blockstream Satellite network to broadcast data to the whole world, paid for via the Lightning Network!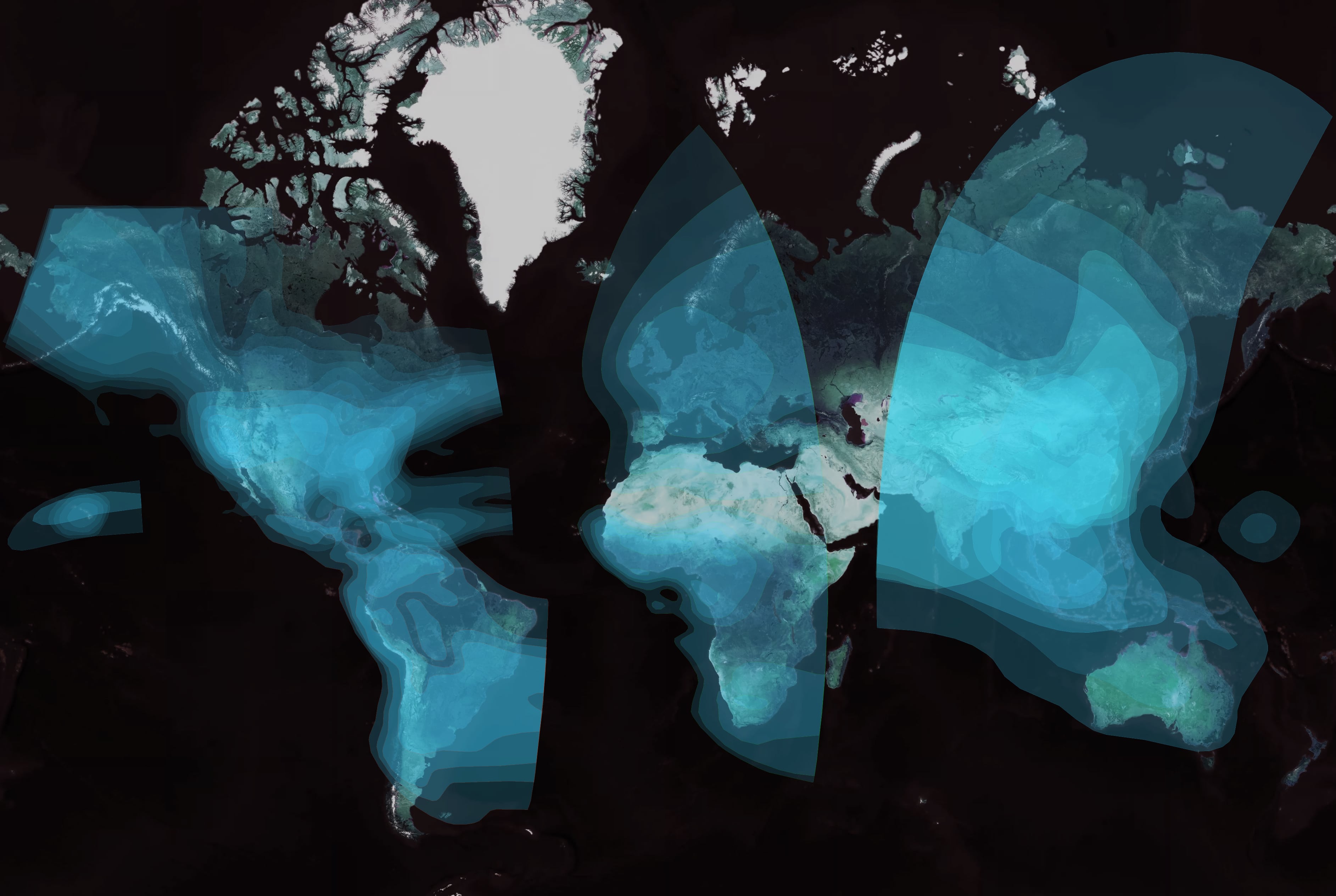 Via the Satellite API, users can broadcast unencrypted data to everyone with a satellite receiver or target specific users by using encryption. Combined with the Lightning Network's onion-routed payments, it will be possible to send totally private messages where no one can identify the sender, the receiver, or the content of the message.
"While satellite communications are traditionally cost-prohibitive, Blockstream Satellite will finally allow developers to adopt satellite communications in their applications. The new API will make it possible to send 'Hello World' to the world, but we think developers will come up with something a little more adventurous than that. Natural disaster notifications, secure personal messaging, and sending bitcoin market data to remote locations are just some of the exciting examples of the power of this service."
   --Chris Cook, head of the Blockstream Satellite project
The coverage of Asia-Pacific also means that we have added more ground stations (called 'Teleports') to the network, providing plenty of redundancy to ensure the network is kept up and running.
Developers who want to make sure they're ready for the official launch should check out our API documentation. More details will be made available in January.
You can find out more about Blockstream Satellite, how to receive data in all regions (including Asia-Pacific!) and view the expanded coverage map on our Blockstream Satellite page.