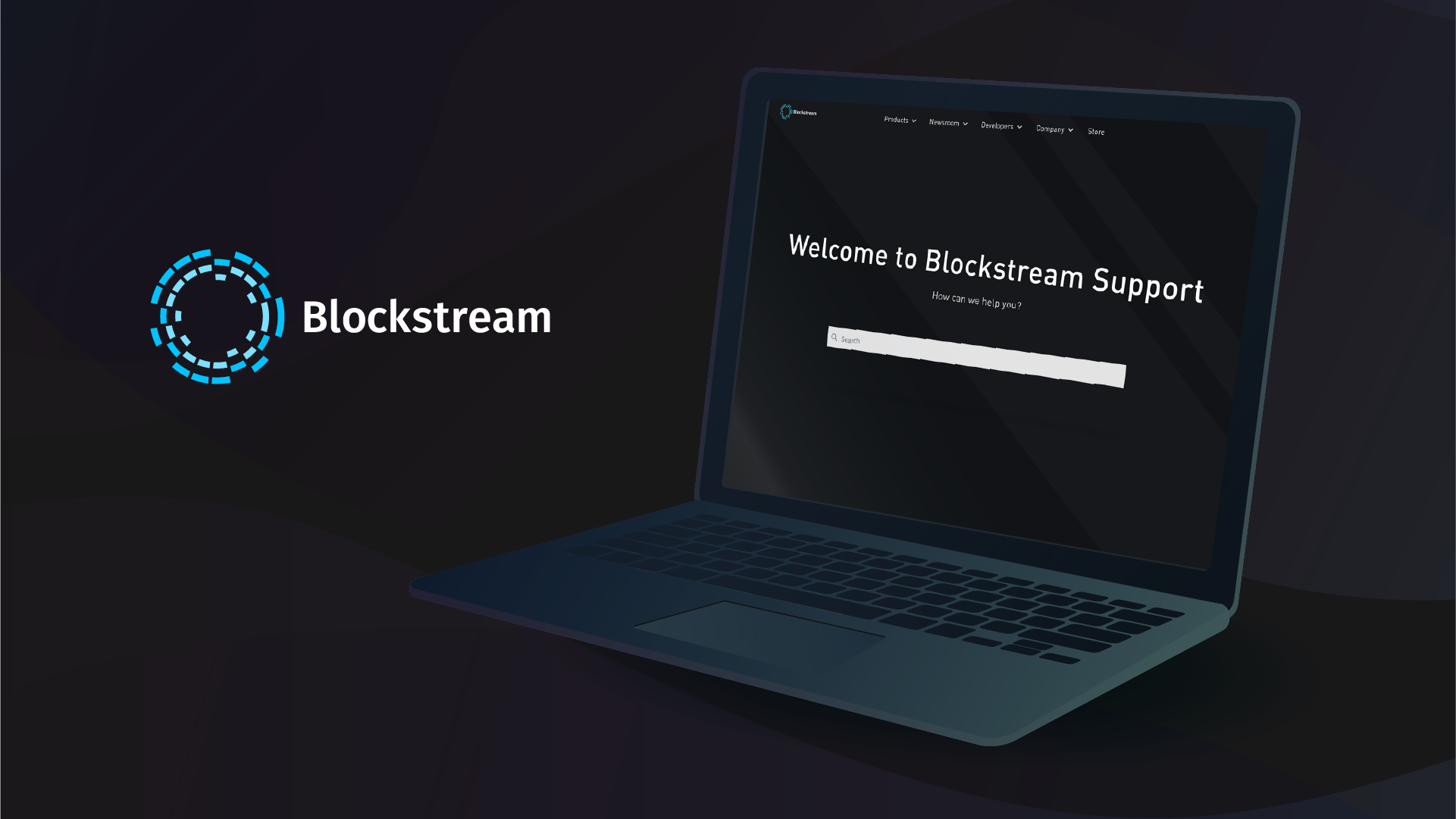 For anyone who wants to better understand Blockstream's products, the Blockstream Help Center is now officially live! This new resource provides key guides and explainers for the Liquid Network, Blockstream Green, and Blockstream Satellite. New sections for our other products will be coming over the next few months.
Making Our Products More Accessible
Previously, our product guides were often too technical for the average user. The new Help Center is designed to resolve that, providing you with up-to-date, easy-to-digest user guides and explainers in one central location.
A top priority for us was providing clarity on the workings of the Liquid Network. Federated sidechains are a fairly new concept for some people, so you'll find a lot of articles that explain Liquid's two-way peg, the network's structure, its multisig model, and more.
More Improvements On the Way
In addition to our ongoing work on expanding the Help Center, we're also in the process of updating our technical documentation. With user guides now moved to a dedicated site, Blockstream Docs should be a lot more streamlined for developers, making it easier to find the engineering guides you need. You'll see some updates emerging there soon!
We also have some important updates to our user support systems on the way, which will improve the experience for anyone that is unable to resolve their issue through self-service on our Help Center.
Let Us Know What You Need
Check out the new Help Center now. As we build out more content, we'll prioritize articles based on user feedback. If there's anything you think is still missing, let us know by emailing our support team!