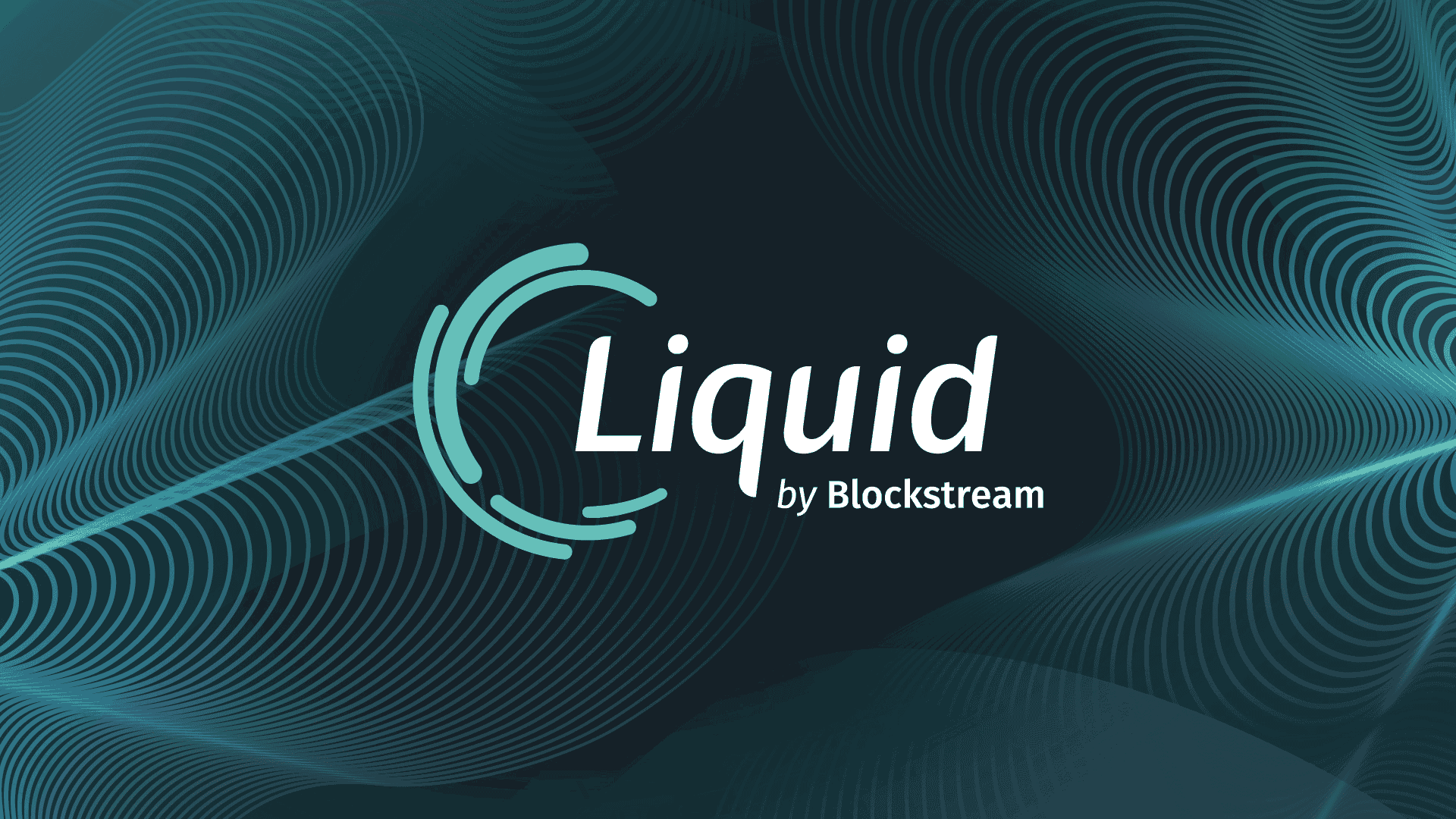 Met trots kondigen wij aan dat het Liquid-network nu live is. Liquid is de eerste bitcoin-sidechain die snelle en veilige confidential transactions biedt om te voldoen aan de eisen van exchanges, makelaars, market makers, en financiële instituties van over de hele wereld.
De Liquid-blockchain ging live toen het eerste block werd gegenereerd op 27 september 2018 om 1.29 uur UTC. 23 van de grootste spelers in de cryptocurrency-industrie hebben als lid van Liquid meegedaan aan de lancering: Altonomy, Atlantic Financial, Bitbank, Bitfinex, Bitmax, BitMEX, Bitso, BTCBOX, BTSE, Buull Exchange, DGroup, Coinone, Crypto Garage, GOPAX (van Streami), Korbit, L2B Global, OKCoin, The Rock Trading, SIX Digital Exchange, Unocoin, Xapo, XBTO, en Zaif. Deze leden vormen samen het Liquid-netwerk. Ze zorgen dat de assets van gebruikers veilig zijn in een geografisch divers netwerk zonder single-point-of-failure.
Liquid is een innovatieve sidechain die is gebouwd op het bitcoin-netwerk. Het maakt snellere bitcoin-transacties mogelijk tussen bedrijven en individuen, en biedt extra functies. Hier volgen een aantal functies van Liquid:
Liquid Bitcoin (L-BTC) is de standaard asset van Liquid en is met een two-way peg verbonden aan bitcoin (BTC). Het kan te allen tijde worden ingewisseld, wat instituties en eindgebruikers een veilige en snelle methode geeft om bitcoins tussen leden te verplaatsen met volledige settlement in twee minuten.
Issued Assets van Liquid brengt de functionaliteit van bitcoin naar traditionele assets, zoals digitaal fiduciair geld, digitale beloningspunten, en geattesteerde assets (zoals goudmunten), wat het gebruik van speciaal toegewijde blockchains of wallet-software overbodig maakt.
Confidential Transactions van Blockstream is een technologie die ervoor zorgt dat de hoeveelheid en het asset-type van transacties alleen bekend wordt gemaakt aan de ontvanger, wat de privacy voor zowel L-BTC als Issued Assets ten goede komt.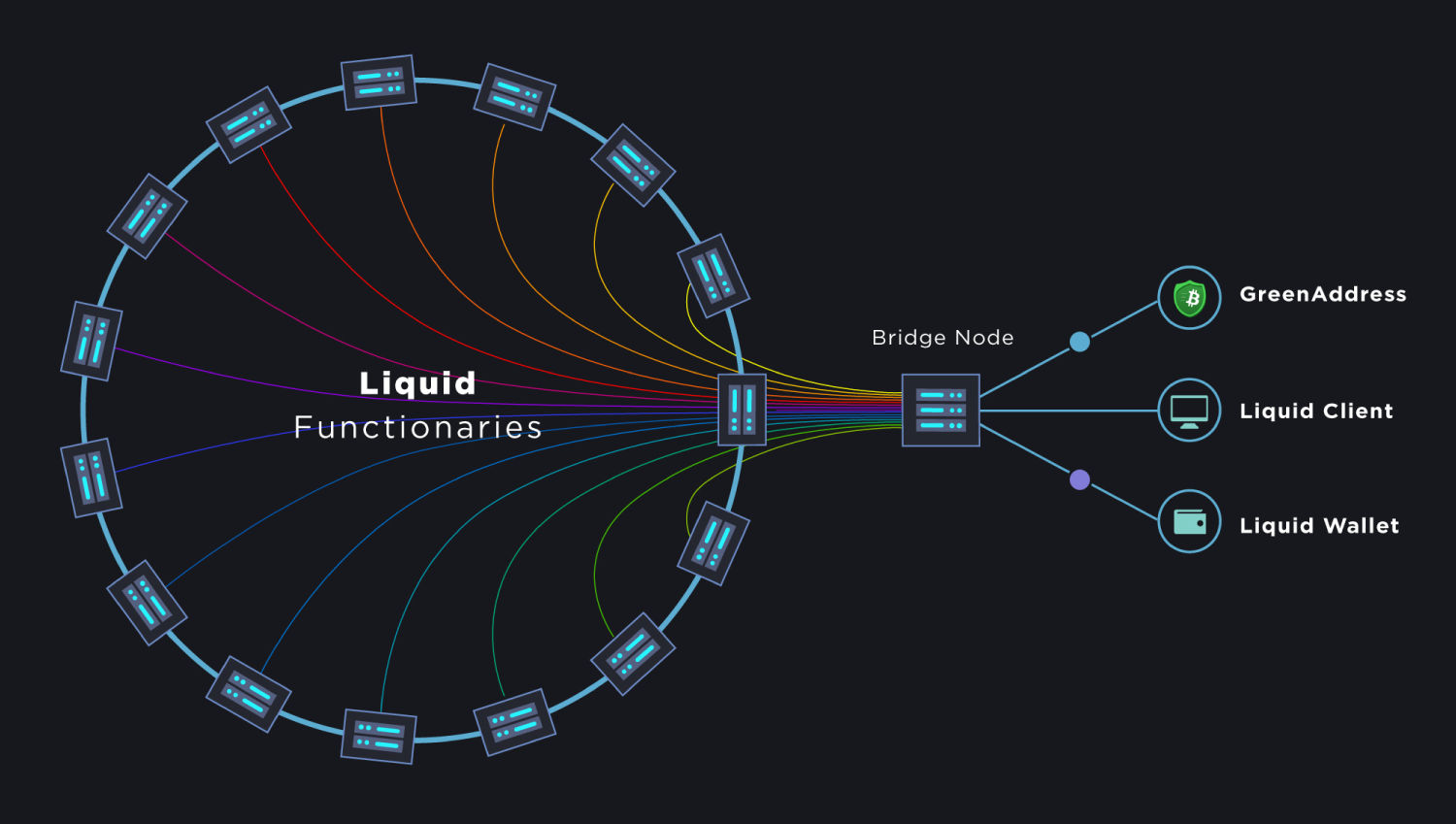 Het succes van de lancering is het resultaat van de gecoördineerde inspanningen van de leden van het Liquid-netwerk. En dit is pas het begin, want er staan allerlei functies en toepassingen in de planning om de participatie te vergroten. Er komen functies zoals de integratie van de GreenAddress Wallet, een geheel nieuwe open-source Liquid Wallet, en plannen voor ondersteuning van hardware wallets van Ledger en Trezor.
De lancering van het Liquid-netwerk verhoogt de functionaliteit van bitcoin, en markeert het begin van een nieuw tijdperk met het uitgeven en versturen van digitale assets. Fiat, goud, en effecten kunnen worden omgezet in tokens, en er kunnen geheel nieuwe crypto-assets worden gecreëerd, allemaal met bitcoin in het middelpunt.
Om meer te weten te komen over het Liquid-netwerk en hoe het werkt, kunt u hier terecht of de veelgestelde vragen lezen.