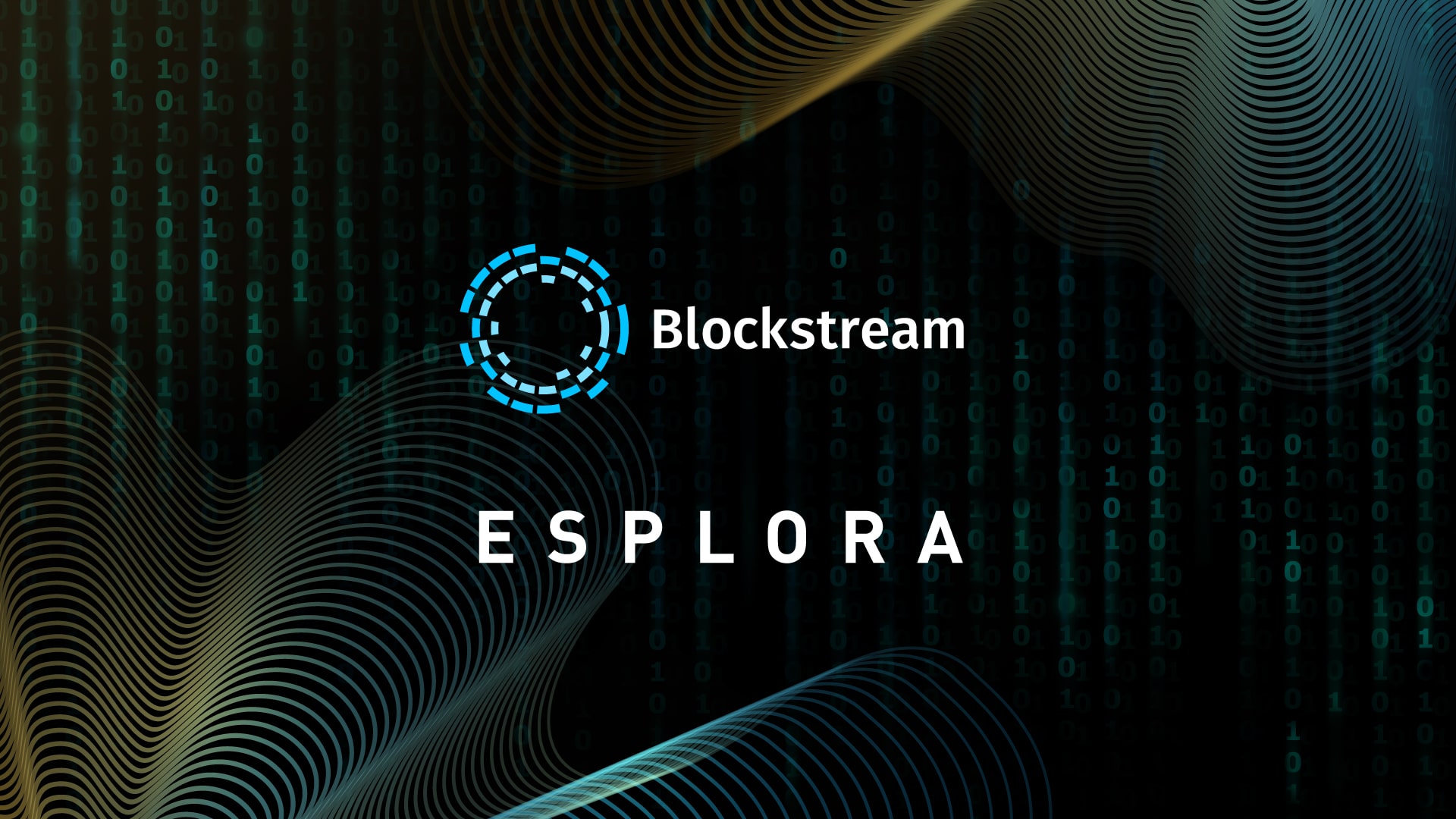 Aansluitend op de succesvolle lancering van Blockstream Explorer (uitgebracht in november), brengen we vandaag ook Esplora uit. Esplora is de gratis open-source software die de site draaiende houdt. De software is beschikbaar gesteld aan ontwikkelaars zodat ze aan het project kunnen bijdragen, hun eigen extensies kunnen bouwen, en zelfs hun eigen onafhankelijke blockchain explorers kunnen bouwen.
Esplora is gebaseerd op een aantal open-source componenten. Het maakt gebruik van Electrs, een Rust-implementatie van Electrum Server die is geschreven door Roman Zeyde. Esplora indexeert de gegevens van de blockchain snel via Bitcoin Core en de Liquid full node software.
Esplora ondersteunt de volgende functies:
Bitcoin Mainnet, Testnet, en Liquid
Bech32 addresses
Confidential addresses (Liquid)
Lichte modus voor lagere systeemeisen bij persoonlijk gebruik
Onze aanpassingen aan Electrs voegen ook ondersteuning toe voor Liquid dankzij rust-elements, een Rust-library voor Elements die is geschreven door de Director of Research van Blockstream, Andrew Poelstra. Verder is er ook een HTTP server voor Rust genaamd hyper toegevoegd. Als laatste stap wordt de frontend van Esplora aan gebruikers geserveerd via nginx.
Het oorspronkelijke ontwerp van Esplora was gebaseerd op een high-level idee voor het hergebruiken van Electrs en is uiteindelijk aangepast om Liquid te ondersteunen en gegevens te serveren via HTTP REST. De originele implementatie van de backend is uitgevoerd door Riccardo Casatta, en Nadav Ivgi (shesek) heeft hem aangepast en voltooid. De code voor de client-side is geschreven door Nadav en is gebaseerd op rxjs en cyclejs. Selene Jin en Matthias Ruhland van Blockstream hebben respectievelijk de geweldige frontend UI ontworpen en geïmplementeerd. Chase Sillevis, Martin Izdimirski, en ik (Lawrence) hebben de infrastructuur en uitrol afgehandeld.
Naast de publieke code repository, is er ook een voorgebouwde Docker image die gebruikers op hun eigen hardware kunnen draaien. We raden echter aan om de images zelf te bouwen.
Missen er functies of heeft u vragen? Open dan een issue in de Github repository, stel een bericht op in r/bitcoinexplorers, chat met ons in #bitcoin-explorers, of stuur ons een e-mail.