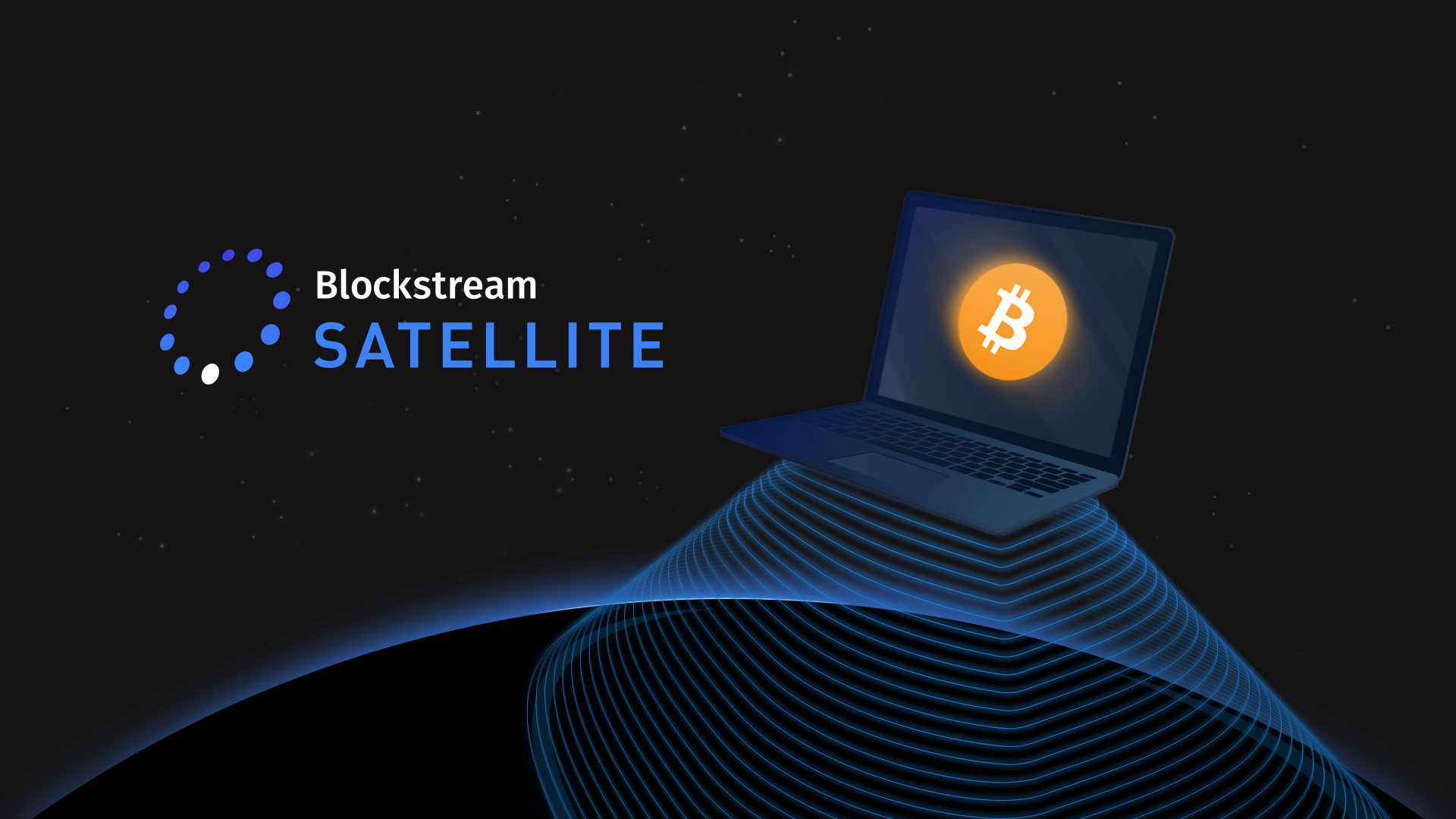 We're proud to announce that we're now broadcasting the Bitcoin Core source code worldwide over Blockstream Satellite.
With low-cost, widely-available hardware, users can set up Blockstream Satellite receivers and reliably receive access to Bitcoin blockchain data, Lightning Network data, and now the source code to a fully-validating Bitcoin node.
Providing Redundancy and Anonymity
The satellite broadcast ensures that the Bitcoin source code is always available, even in the event of internet outages, the removal of public code repositories, or other interruptions. Another feature of Blockstream Satellite is that downloading the Bitcoin node software is completely anonymous because the data transmission is one-way.
Download and Verify
Blockstream is specifically broadcasting the source code to vanilla Bitcoin Core 0.21.0 and our own Bitcoin Satellite 0.2.0 (based on Bitcoin Core 0.19.1) used for receiving blockchain data via Blockstream Satellite. Naturally, we broadcast the sha256sum files for each source code file so you can verify they are authentic.
Building the Bitcoin node software then only relies on obtaining copies of widely popular free and open-source dependencies found in any Linux distribution, such as the GNU C Compiler and Boost C++ library.
We believe everyone should be able to run a Bitcoin full node, and we hope broadcasting the source code means more people can self-validate the Bitcoin blockchain and further decentralize the network. Don't trust. Verify.
Get Started
If you already have a Blockstream Satellite receiver set up, follow this guide to start downloading the Bitcoin Core source files in addition to the blockchain and API data.
To set up your own satellite receiver, follow our DIY guide. Our Blockstream Satellite Kits are currently out of stock and should start shipping again in March.