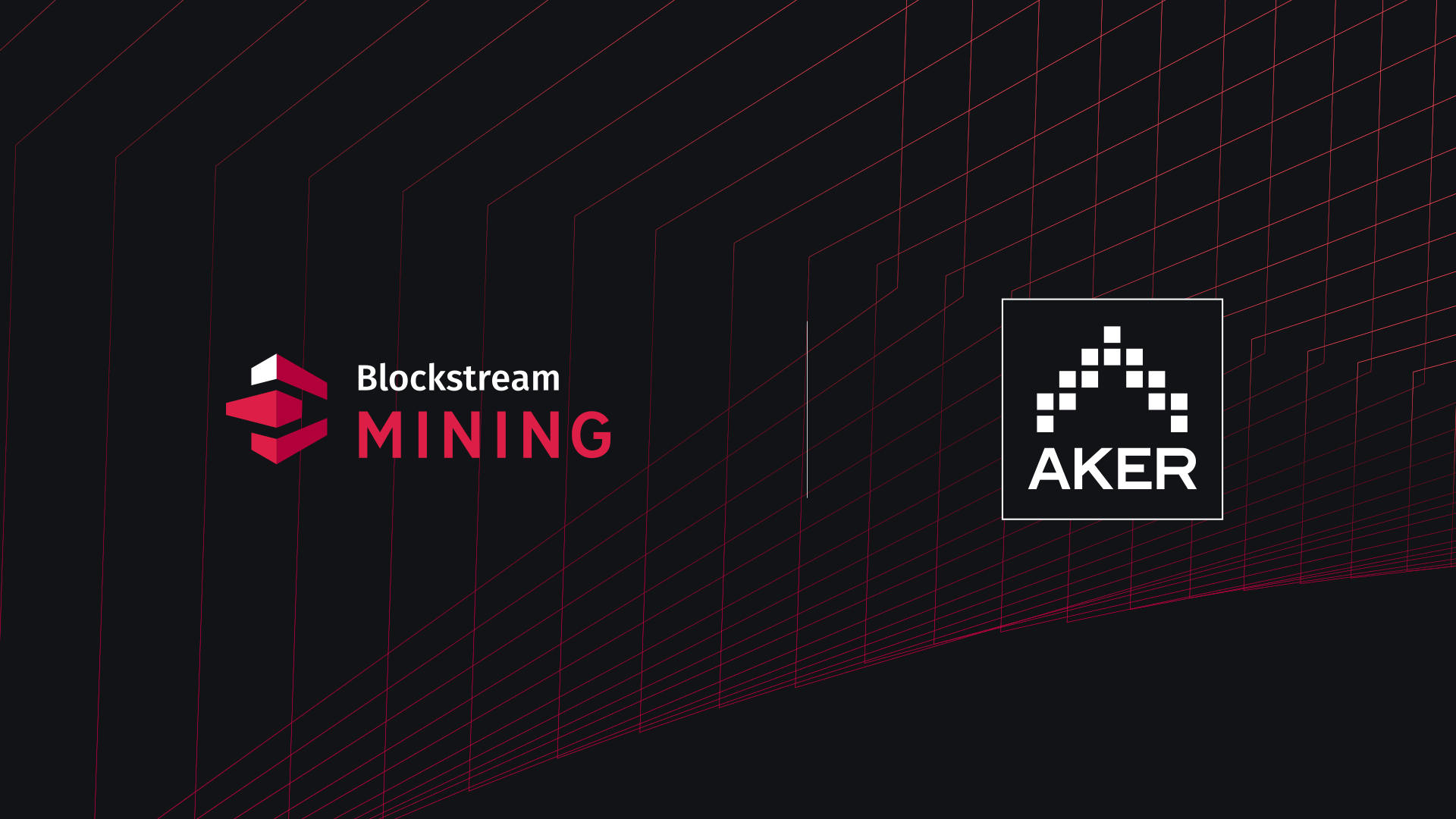 While Bitcoin is well on the way to transforming the financial industry, it also holds the potential to bring about radical improvements in global energy distribution. By providing controllable energy demand, Bitcoin maximizes existing energy production. Non-viable energy sources are suddenly  practical, particularly renewables and stranded energy resources. It also becomes economical to build power generating facilities that can support extreme surges in energy demand.
Today we're very excited to reveal our latest partnership with Seetee to pursue solutions in this field. Seetee is a new subsidiary of Aker, a major player in energy infrastructure based in Norway, dedicated to investing in projects and companies throughout the Bitcoin ecosystem.
"By merging Aker's industrial capabilities and experience with Blockstream's leading position in Bitcoin and blockchain technology, we believe that both parties can greatly accelerate the pace of development."
–Kjell Inge Røkke, Aker's main shareholder and Chairman of the Board
Accessing Stranded Renewables
At Blockstream, we believe renewable and alternative energy will power the future. However, much of the usable solar, wind, and hydroelectric power is stranded in remote locations where there is little demand for the energy.
Bitcoin presents a solution. By combining Blockstream's Bitcoin mining operations with our satellite network, we can fully utilize these energy sources anywhere on the planet.
Boosting Energy Efficiency
Anywhere in the world, power grid demand is highly variable, with demand rising and falling through the day. But energy production sources must meet peak demand and often can't be reduced during periods of lower demand, therefore the excess energy gets wasted. This leads to many inefficiencies and complicates grid management, particularly when it comes to renewables.
Bitcoin fixes this, offering a means to balance traditional grid demand with renewable energy production output. When energy production exceeds demand, we can apply that excess energy to securing the Bitcoin network through mining. At other times, when demand exceeds production, we can shift energy away from mining to meet the needs of homes and businesses.
By dynamically balancing energy demand through Bitcoin mining, Blockstream enables greater scale and significantly improves the economics of renewable energy projects. In turn, this will accelerate investment in alternative energy globally.
Working with Energy Giants
Seetee and its parent Aker have extensive renewable energy assets around the world. This opens new doors and enables us to pursue even more ambitious projects in Bitcoin mining. Our partnership with Seetee will improve power grid efficiency, drive further investment in renewable energy, and acts as a catalyst to a more sustainable future—all while improving Bitcoin's security in the process.
In addition to Bitcoin mining, we're also working closely with Seetee to explore financial products for industrial applications using the Liquid Network and Elements, e.g., foreign exchange, cash management, and trade settlements.
Get Involved
If you would like to explore ways of integrating Bitcoin mining with your business, get in touch with our team.