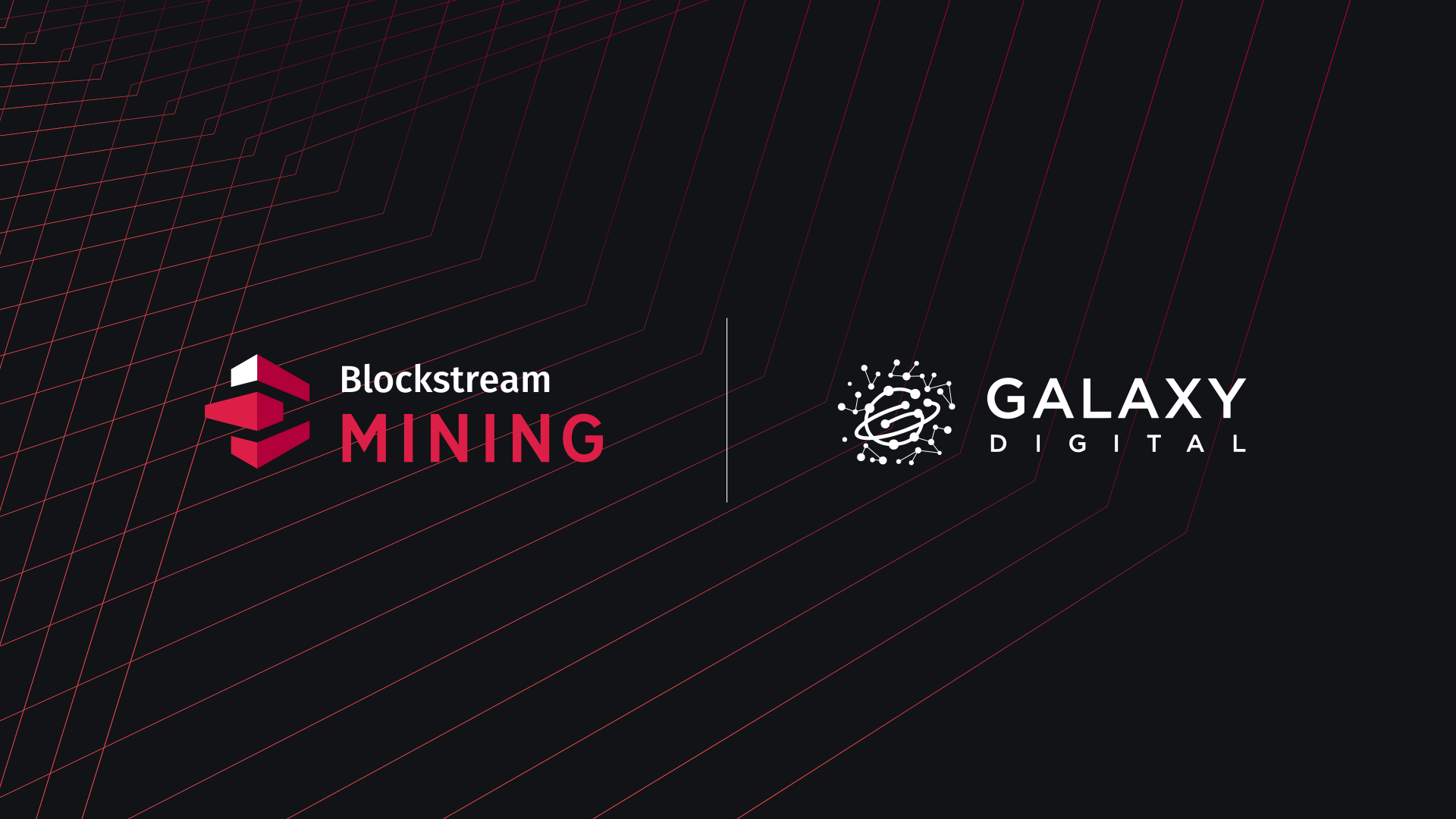 We're excited to reveal that we're now working with Galaxy Digital for the hosting of its Bitcoin mining operation in North America. Galaxy Digital is a diversified financial services and investment management company in the digital asset, cryptocurrency, and blockchain technology sector, led by former hedge fund manager Michael Novogratz.
Galaxy Digital has deployed its Bitcoin mining hardware across Blockstream's facilities in the USA and Canada. Following the initial installation, Galaxy Digital plans to expand the mining operation throughout 2021 to keep up with the fast-growing demand for Bitcoin worldwide.
Galaxy put us through some rigorous due diligence before committing, but this helped validate our enterprise-first approach to Bitcoin mining services. We're excited to have such a key institutional player from the industry on board, and, with over 300MW of energy capacity available at our mining facilities, Galaxy has plenty of room to grow with us.
We've got a lot more exciting Bitcoin mining news coming over the next few months, so watch this space! Institutions interested in setting up a Bitcoin mine can find more information on our hosting services and connect with our team through the Blockstream Mining site.