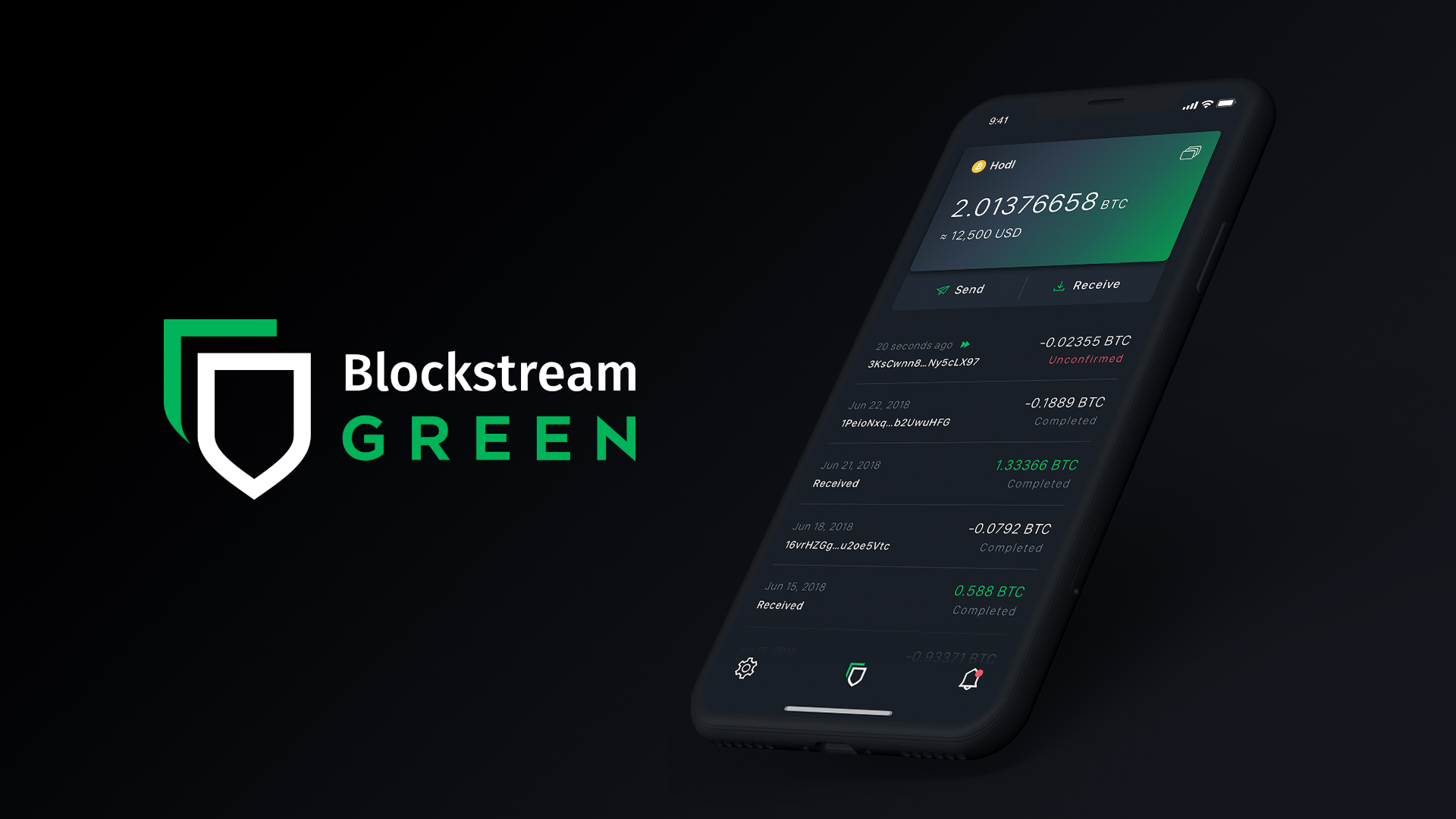 Today we're releasing a whole new GreenAddress Bitcoin mobile wallet, now rebranded as Blockstream Green. The app is already available for download for both Android and iOS devices, with more platforms on the way soon! The code for both apps is also open source and available on GitHub.
Rebuilt From The Ground Up
To make Green the best it can be, we've rebuilt the iOS and Android applications from the ground up. Based on the new Green Development Kit ("GDK" - more on this soon!), Green has been optimised for speed and performance, while the interface has been completely redesigned to provide the user experience people expect from a top-tier Bitcoin app.
We've retained the same multisig security that our existing users know and love, while packing in a whole host of advanced features that should get our power users excited.
More Powerful Than Ever
The app is now more intuitive for casual users, while packing a variety of advanced features for power users under the hood.
Like GreenAddress before it, Green wallets use 2-of-2 multisig by default, with one key held on the device, and one key held on Blockstream's servers. This allows us to achieve application-based Two-Factor Authentication (2FA), so that if your device gets lost or stolen, attackers are unable to spend your funds (we recommend you hold your 2FA on a separate device).
2FA methods available in the app include: Google Authenticator, Email, Phone call, and SMS. Using Green's 2FA and cosigning of transactions is provided to all users with no charge.
Users still retain full control over their wallet's funds thanks to a clever use of smart contract timelocks. For more details see our garecovery tool.
Green's Android app offers support for the Trezor One and Ledger Nano S (support for later models arriving soon). When using a hardware wallet with Green, not only are your Bitcoin private keys kept secured on an offline device, but you gain the extra protection of Green's multisig 2FA.
Our international users will be pleased to know that the new app offers a range of languages at launch, including: Chinese, Dutch, English, French, German, Italian, Japanese, Korean, Spanish, Russian, and Ukrainian. More languages are on the way, so make sure you let us know which languages you'd like to see next!
Too Many Features to List
Green is without doubt one of the most powerful mobile Bitcoin wallets out there. The new release includes too many features to cover in one article, but advanced users can look forward to:
Watch-only wallets: Keep an eye on your bitcoin balances while on the go, and receive payments from others, without needing to grant payment permissions to your device.
Fee control: Transaction costs can be kept low with SegWit support and customizable fees. In times of high traffic, urgent transactions can be pushed through with replace-by-fee.
Two-Factor thresholds: Make it easier to spend small amounts by setting a Two-Factor threshold. Total payments up to the threshold can be completed without 2FA. Connect to your own node: Minimize trust by specifying a full node for SPV (Android only).
Privacy: No documents, personal information, or KYC required. An email address is needed for wallet recovery purposes only.
Tor support: Users can connect to Green over Tor (Android only).
The Green Development Kit
The new Android and iOS native apps are built on top of two common open source and cross-platform libraries that become the backbone of the Blockstream Green wallets: the Green Development Kit (GDK) and Libwally. We'll be releasing a dedicated engineering post on this soon!
What's Next
We're going to be gradually retiring our trusty Greenbits and GreenAddress wallets to consolidate under one Blockstream Green brand. Meanwhile, the Green team will continue building cutting-edge wallet technology that puts users' security first. Some exciting things to come in the near future include:
Support for hardware wallets in iOS
Ability to add multiple partitioned accounts in the same wallet
Independent wallet recovery via CheckSequenceVerify
Green for Mac, Linux, and Windows
Many more powerful features!
The Green team have made some incredible achievements since the software's launch in 2013 and the acquisition of GreenAddress by Blockstream in 2016.
We expanded the team last year, hiring the extremely talented team behind Eternity Wall (also major contributors to OpenTimestamps, which includes: Riccardo Casatta, Luca Vaccaro, Leonardo Comandini, Valerio Vaccaro. This has allowed us to ramp up our development capabilities to deliver Green, the Blockstream Explorer, and also contributions to Liquid Network infrastructure.
We couldn't be happier with the release today and expect Green and the GDK library to make major contributions to the spread of Bitcoin around the world.
We hope you'll like the new app and would love to get feedback from users so that we can make it the best that it can be. Let us know your thoughts and feature requests on Twitter, or drop us an email at green@blockstream.com.
Download the new app now: