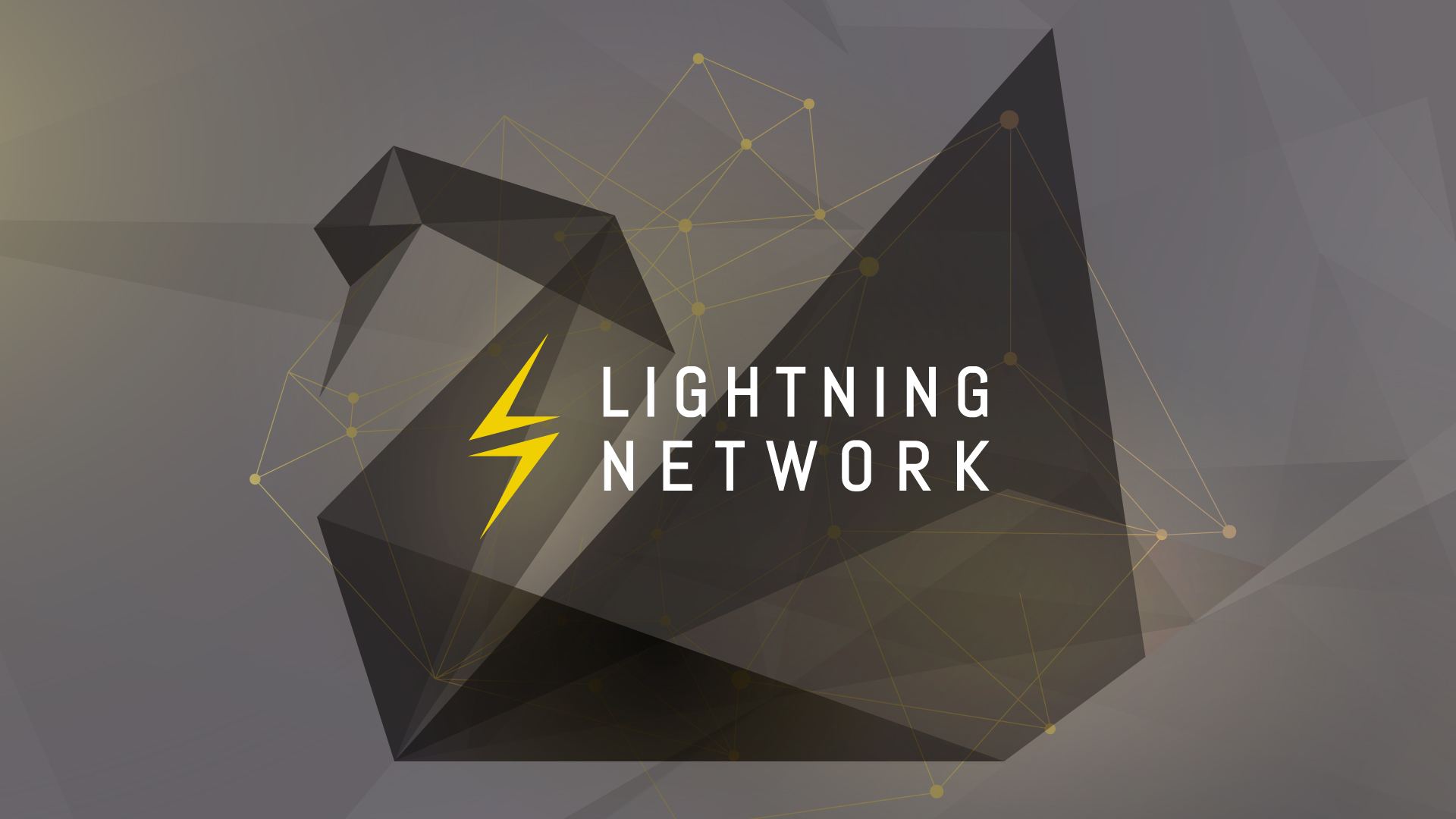 Letzte Woche hat "Cryptograffiti", ein einflussreicher Bitcoin Künstler, ein Auktionsverfahren für ein Stück "micro art" unternommen . Das Ziel der Auktion war nicht nur, eines von den kleinsten Kunstwerken, die es jemals gegeben hat, zu verkaufen, sondern dies auch noch für den kleinstmöglichen Betrag.
Um dies zu verwirklichen, hat Cryptograffiti zusammen mit Blockstreamer "Grubles"_ gearbeitet und Blockstream's c-lightning _Anwendung verwendet. Das Lightning Network unterstützt Zahlungen so klein wie 0.00000000001 Bitcoin (oder 1 millisatoshi!)
Beim Abschluss der Versteigerung wurden 77 Gebote mit Lightning Mikrozahlungen  abgegeben, über einen Gesamtbetrag von 0.00182252 BTC. Der Gewinner, @BTC_Spot konnte als Erster ein Gebot im Wert von 1 millisatoshi abgeben, was einen Gegenwert von $0.000000037 US-Dollar hat!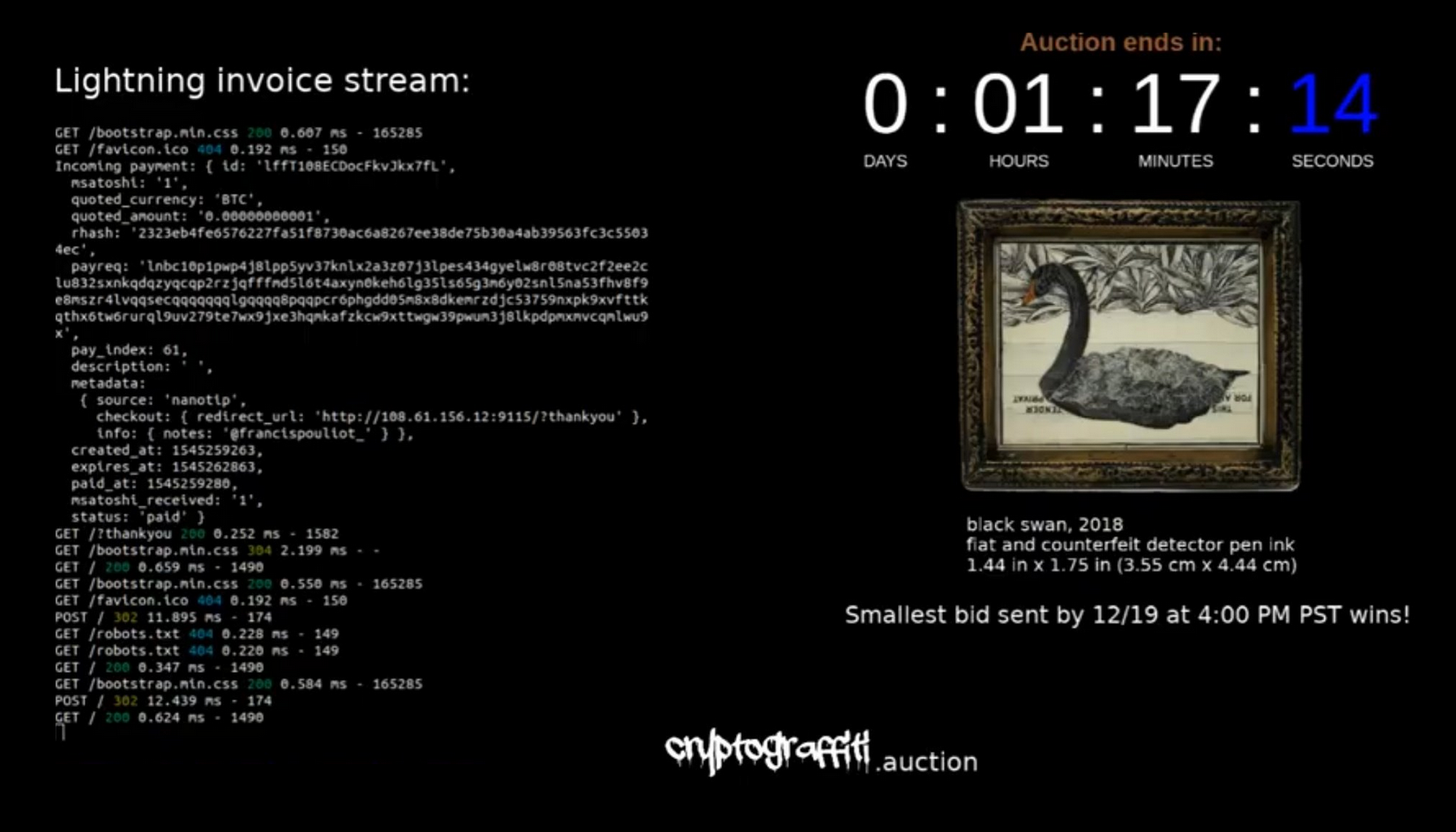 Um ein auktionsähnliches Format für das Kunstwerk einzusetzen, wurde mit zwei Komponenten (auch von Blockstream entwickelt) eine Front-End Webseite aufgebaut, über welche die Besucher ihre Gebote abgeben konnten:
Lightning Charge wurde zusammen mit c-lighting verwendet, um eine HTTP REST API_ _zur Verfügung zu stellen, welche Lightning Payment Rechnungen generiert. Eine oberflächlich modifizierte Nanotip Instanz wurde verwendet, um eine einfache, leichte Front End Maske bereitzustellen. Somit können Besucher ihre Gebote rasch abgeben.
Mikrozahlungen wie diese sind dank Lightning erstmals möglich. Wir glauben nicht, dass "Mindestgebot" Auktionen wie diese viele Anwendungen im echten Handel haben werden, jedoch sind wir sehr erfreut, dass neue Online-Inhaltsmodelle entstehen werden sobald Mikrozahlungen verbreitet und verwendet werden.
Haben Sie Interesse, LApps mit c-lightning und Lightning Charge zu entwickeln? Dann schauen Sie sich unsere Beiträge von Week of LApps series of blog posts an, oder kommen Sie zu #c-lightning und #lightning-charge auf IRC um mit den Entwicklern zu chatten!